Topcoats deliver superior corrosion resistance and increase your resin floor's longevity. Available in gloss, matte finish, high-chemical resistance, and fast curing, you can brighten or soften the lighting in your facility. Manufacturers recommend re-topcoating every 2-5 years Topcoats make your floors better looking and easier to maintain.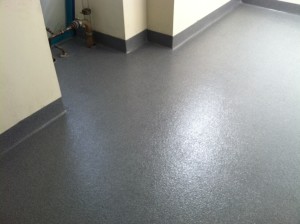 Solvent Free Polyurethane
Benefits:
Low odor
Meets USDA, FDA, OSHA standards
Superior Adhesion
Thermal Shock Resistant
Easy Maintenance
Dull finish
Typical Areas of use:
Chemical processing
Food processing areas
Cook/chill areas
Bottling areas
Sanitize/wash areas
Plant vehicle aisles
Technical Information:
Cure Time at 70 F               Light Traffic – 24 hours
                                                Full service – 3 to 5 days
Color                                      Red, grey, concrete grey
Mix Ratio                             3 component kit
Pot life                                   1 gallon @ 77 degrees – 15 minutes
Adhesion to concrete       400 psi, concrete fails before loss of bond
Service Temperature         100 degrees F to 220 degrees F (live steam)
Toxicity                                Sensitized individuals do not install or inhale vapor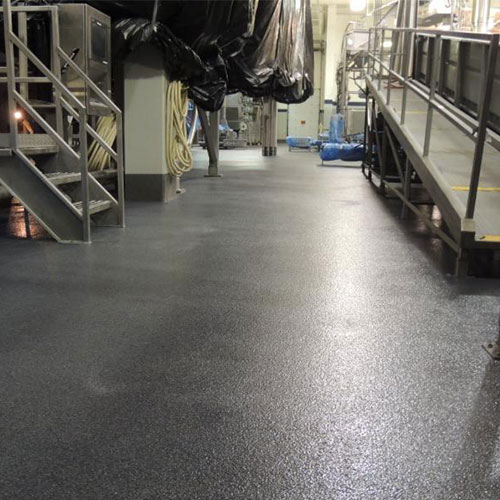 Accelera: Fast Curing Resin
Benefits:
Fast application and cure time reduces installation time and disruption to operations
Color stable
Low odor
0 VOC
Excellent chemical and satin resistance
Excellent wear characteristics
Typical Areas of use:
Restaurants
Grocery
Healthcare
Pharmaceutical Mfg
Retail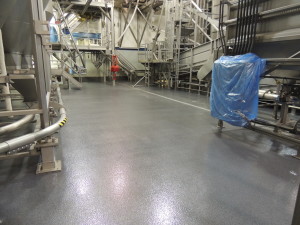 Aliphatic Polyaspartic Eter
Benefits:
Very fast curing
Very low odor
Non-ambering
Good chemical resistance
Good abrasion resistance
Good stain resistance
Easy maintenance
Typical Areas of use:
Washrooms
Kennels
Laboratories
Hospitals
Technical Information:
Hard Dry                              4 – 5 hours
Color                                     Clear
Mix Ratio                             2 component kit
Drying properties              Touch dry – 60 minutes
Chemical Resistance        5 – 7 days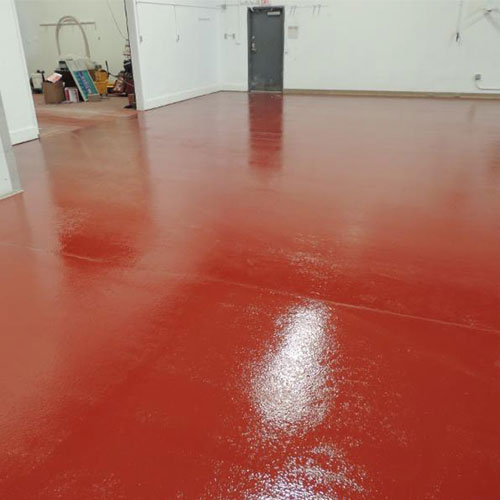 MMA Topcoat Resin
Benefits:
Reduction in downtime and rapid return to service
Ideal as a topcoat for decorative flooring systems
Can withstand exposure to harsh chemicals
Durable surface that will not ravel or chalk
Suitable for incidental food contact
Can perform installations in cooler
Features: 
Fully cures in one hour
Transparent finish
Matte finish
Superior chemical resistance
Great abrasion resistance
NSF registered
Can be applied at 24 degrees F (-4 degrees C) temperatures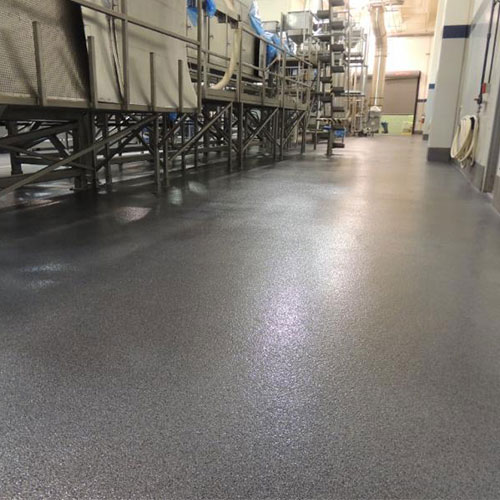 NOVALAC  Epoxy
Benefits:
Superior chemical resistance
Superior solvent resistance
Superior stain resistance
High heat distortion temperature
Low odor
Low VOCs
Gloss finish
Typical Areas of Use:
Pharmaceutical plants
Secondary containment
Chemical storage warehouses
Metal plating and pickling rooms
Acid cleaning bath areas
Pulp & paper mills
Battery storage
Technical information:
Mix Ratio                                                     1 part hardener to 2 parts resin
Cure time at 70 degrees                           24 hours
Full chemical resistance cure time       7 days at 70 degrees
Color Chart
These are some of the available colors for topcoats that we offer.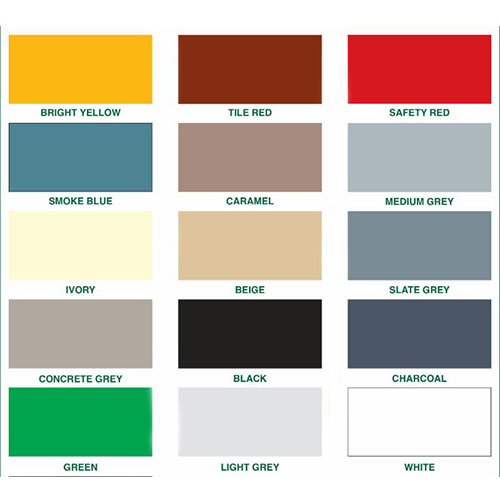 Aliphatic Urethane Topcoat
Benefits:
Color stable
Low odor
Meets USDA/FDA/OSHA standards
Hygienic – will not harbor bacteria
Fast dry time
Good stain resistance to food processing chemicals
UV stable
Gloss finish
Technical Information:
Mix Ratio                                                            3 component kit
Full Service Cure Time                                      72 hours
Full Chemical Resistance Cure Time           5-7 days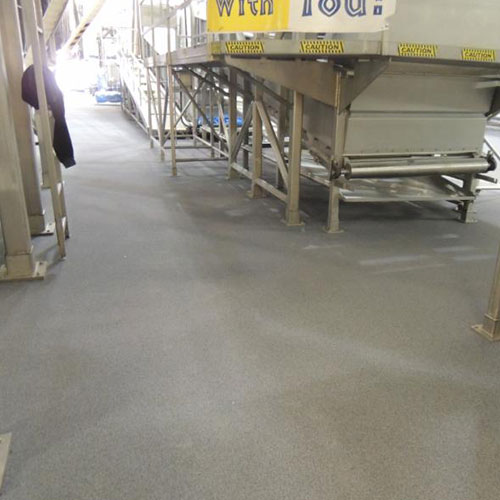 Polyaspartic
Benefits:
Fast curing
Good chemical resistance, mechanical strengths
Low temperature cure
High gloss finish
Resists hot oils and grease, live steam cleaning
Excellent UV stability
Excellent temperature resistance
Acceptable for use in USDA inspected facilities
Typical Areas of use:
Food processing facilities
Aircraft hangars
Cold storage area
Industrial floors
Technical Information:
Color                                             Clear, standard, and custom colors
Mix ratio                                      2 kit component
Dry for light traffic                    2-3 hours
Dry for wheeled traffic             6-8 hours
Full cure                                       3 days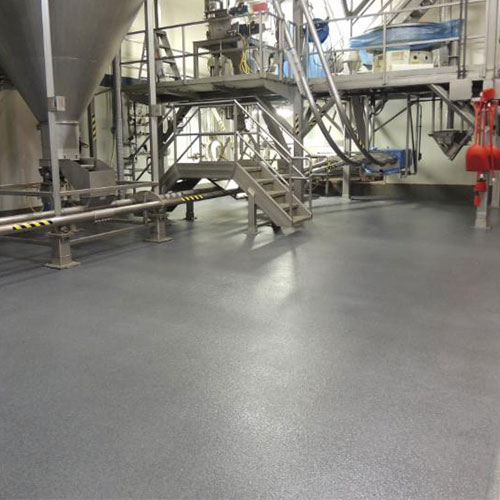 Epoxy Coating
Benefits:
Chemical resistance
Hard wearing
Abrasion resistant
Solvent free, low odor
Aesthetically attractive – brightens up dull factories and warehouses
Seamless and hygienic finish
Low maintenance
Slip resistance finish can be tailored to specific client requirements
Gloss finish
Typical Areas of use:
Laboratories
Garages
Pharmaceutical plants
Hospitals
Laundries
Clean rooms
Technical Information:
Mix Ratio                                            1 part hardener to 2 parts resin
Cure time, touch dry at 70 F          6-8 hours
Toxicity                                               Non-toxic, USDA approved