Moisture Mitigation System
DUR-A-GLAZE MVP Primer
DUR-A-GLAZE MVP PRIMER is a clear, 100% solids epoxy moisture mitigation system formulated to bond to concrete with relative humidity (RH) as high as 99% (at 40% depth). It is designed to reduce moisture vapor emission levels up to 20 lbs/1000 sq. ft./24 hours to 3 lbs/1000 sq. ft./24 hours or less.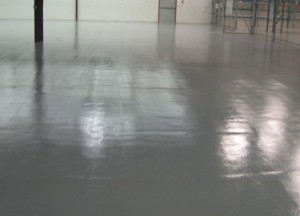 Benefits
Reduces moisture levels to 3 lbs. 1,000 sq. ft/24 hours or less

VOC 0 g/L
Typical one coat application
Excellent adhesion
Resistant to high Ph
Typical Uses
Moisture mitigation system under any epoxy-based Dur-A-Flex flooring system
Primer over Dur-A-Tex 32
Use with Dur-A-Flex-approved resilient flooring underlayment primers
Technical Information 
Color                                                       Clear
Hardness Shore, D                             75-80
Compressive Strength                        11,200 psi
Flame Spread                                       Class A
Tensile Strength                                  2,100 psi
Flexural Strength                                 5,100 psi
Flexible Membrane Systems
GENERAL POLYMERS 3552 EPO-FLEX FLEXIBLE EPOXY MEMBRANE
GENERAL POLYMERS 3552 EPO-FLEX FLEXIBLE EPOXY MEMBRANE is a high solids, flexible epoxy material which combines the toughness, adhesion and durability of epoxies with a degree of flexibility common to polyurethanes. Flexibility is achieved without the use of plasticizers or other additives which can separate or migrate out of the epoxy complex as the material ages or is degraded due to environmental conditions. GENERAL POLYMERS 3552 EPO-FLEX FLEXIBLE EPOXY MEMBRANE may be used with fiberglass mesh in surfaces for larger cracks and joints.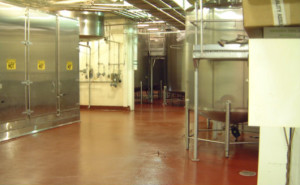 Benefits
Optional reinforcement
Bridges hairline cracks, aids in suppression of reflective cracking of trowel applied flooring due to substrate movement associated with thermal movement.
Flexible, yet tough * State of the art chemistry assures long-term flexibility
Remains flexible at low temperatures
Waterproofing
Acceptable for use in USDA inspected facilities
Typical Uses
GENERAL POLYMERS 3552 EPO-FLEX FLEXIBLE EPOXY MEMBRANE is recommended for use as a flexible membrane under General Polymers trowel and fluid-applied flooring systems where substrate cracking is anticipated and/or evident or as a waterproofing membrane as required. Installations under aesthetic and functional overlays include: mechanical equipment rooms, kitchens, animal research, wet production, secondary containment and other areas requiring protection from substrate through-system cracking.
Color                                      Gray
Adhesion                              300 psi
Flammability                       Self-Extinguishing over concrete
Hardness Shore, D            23
Tensile Strength                  1,200 psi
Anti-Graffiti Coating
Anti-Graffiti Coating is a one-component, non-sacrificial, ready-to-use siloxane coating that cures with atmospheric moisture. Intended for use over properly prepared concrete surface.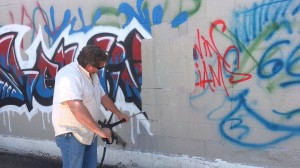 Benefits
Excellent graffiti resistance
Excellent cleanability with either water power-washing, or solvent wipe
Excellent UV resistance
Excellent adhesion
Fast drying
Non-Sacrificial
Outstanding airless spray properties
Single component
Recommended for use in:
Bridge Abutments
Commercial Buildings
Schools
Transit Stations
Overpasses
Railcars
New Construction
Intumescent Fire Protective Coating
Firetex FX5120
Firetex FX5120 is a waterbased thin-film intumescent fire protection coating for use on interior exposed structural steel substrates. Its smooth paint-like finish allows architects to design using exposed steel for a decorative and aesthetic final appearance.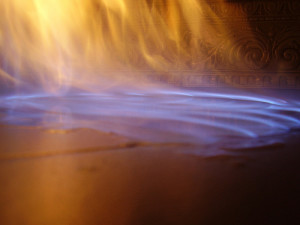 Benefits
Provides up to 2 hours fire protection in accordance with UL 263 (ASTM E-119) and CAN/ULC-S101
Single component
Aesthetic finish
Impact resistant
Outstanding application characteristics
Recommended For Use In:
For use on exposed structural steel that requires an aesthetic finish
Commercial buildings
Healthcare / Hospitals
Hotels
Educational buildings
Stadiums Iconic structures
Public buildings
Airports
Atriums
Warehouses
School gymnasiums
Convention centers
Technical Information:
Finish                                 Flat
Color                                 White
Volume Solids                   69%
Weight Solids:                   71%
VOC                                  <4 g/L ; 0.03 lb/gal