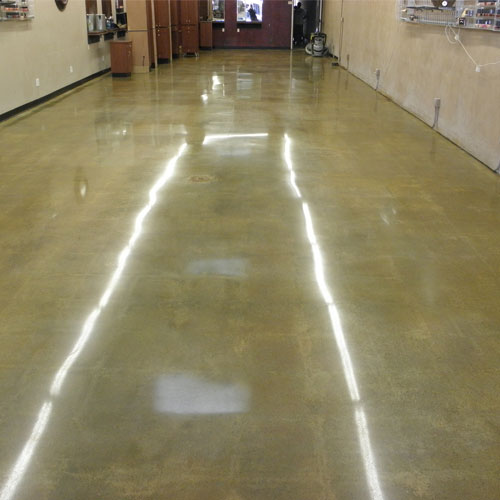 Benefits of Polishing
Slip Resistance
Measurement of coefficient of friction and slip resistance
Exceeds OSHA standards for floors
Exceeds ADA (Americans with Disabilities Act)
Higher degree of polish is not directly related to slip resistance
Stain Resistance
Reduces the porosity of the floor in conjunction with densifier
Densifying process is a chemical reaction, stain resistance not immediate
Slows down penetration of water, oil, and other contaminants
Restoration of Older Floors
Rain damage, spalling, pitting, delamination, floor failures
Removal of top surface and harden the concrete below
Deteriorated concrete can be strengthened
Impacted and abrasion resistance of the concrete can be increased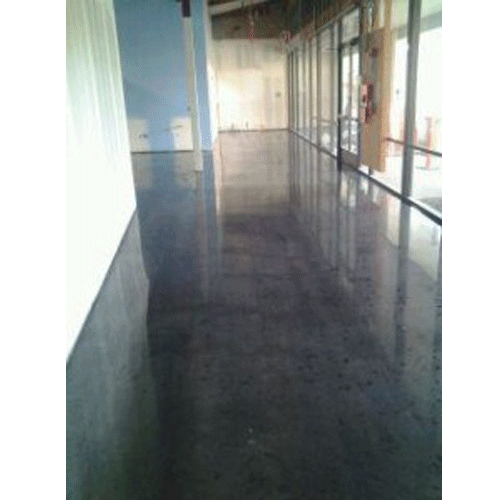 Better Lighting
Reflectivity of the floor
Can reduce lighting costs
Slip Resistance
Measurement of coefficient of friction and slip resistance
Exceeds OSHA standards for floors
Exceeds ADA (Americans with Disabilities Act)
Higher degree of polish is not directly related to slip resistance
Less Maintenance
Reduced penetration of contaminants, remain on surface
Tire marking significantly reduced
No sealing, waxing or stripping of floor required
No aggressive scrubbing required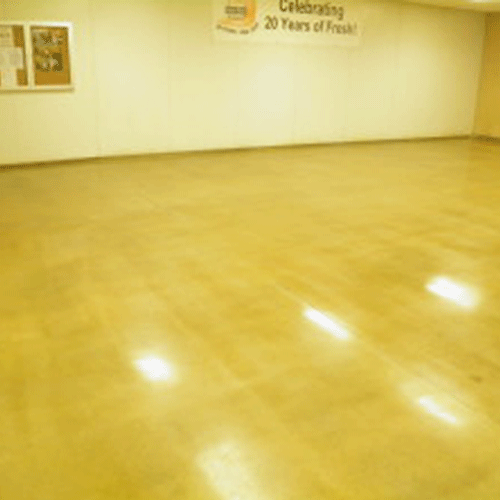 Reduced Tire Wear
Smoother concrete surface can significantly reduced tire wear.
Timing of Installation
Applied after 28 days-no extended time frames between finishing and applying as with specialty coatings
Non-toxic-can be applied while building is still occupied
Densifier used in process-approvals through CFIA for use in food handling facilities
Cost Effective
Relativity inexpensive application costs
Low maintenance costs
One time application-no replacement costs as with specialty flooring systems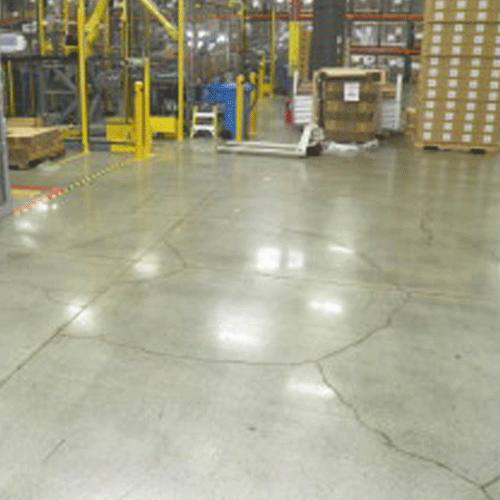 Types of Finishes
800 Grit: Satin finish that will reflect images from side lighting
1500 Grit: Semi-gloss finish that will reflect overhead and side images from 35-45 feet with increased light reflectivity
3000 Grit: High-gloss finish that will look wet and show mirror like reflections of side and overhead images
Floor Colors Available 
Visit our website for color charts: 
For interior color finishes use Gemstone and for exterior finishes use Colorhard.
Where can it be used?
Manufacturing
Commercial
Warehouses
Sports Arenas
Airport Facilities
Institutional Facilities
Residential
Convention Centers
Airplane Hangers