Many kinds of commercial facilities, from food processing to pharmaceutical, choose to install antimicrobial flooring systems. In many types of industry, in fact, these anti-fungal and antibacterial floor coatings are required by the USDA and FDA. Developed with long-term durability in mind, commercial antimicrobial floors are an ideal surface for a wide variety of settings. Dynamic Coatings Inc. is a commercial & industrial flooring contractor experienced and knowledgeable in regards to all kinds of epoxy and urethane floor coatings.
Antimicrobial floor coatings are the best choice in facilities where cleanliness is vital, including food and beverage processing plants, medical facilities, commercial buildings and office spaces, garage floors, show rooms, school cafeterias, restaurants, animal care centers and pharmaceutical labs. Floors in these environments must withstand regular cleaning, heavy traffic, harsh chemicals and extreme temperatures, and antimicrobial flooring can deliver.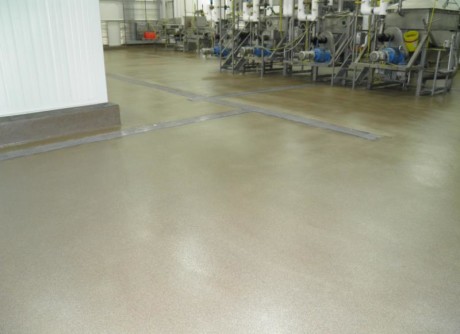 HOW DOES ANTIMICROBIAL FLOORING WORK?
There are a variety of products available for creating an antimicrobial floor, but they all share some similarities. One key factor is to create a seamless, non-porous surface so that moisture and contaminants have no place to hide and grow. In addition, these floor systems have bio-static effects that will kill mold, mildew, fungi, yeast, algae and bacteria. The active antimicrobial agent works in a slow-release fashion that will continue to kill unwanted organisms for the life of the floor.
WHAT ARE THE ADVANTAGES AND CHARACTERISTICS OF ANTIMICROBIAL FLOORS?
They install quickly and endure remarkably in demanding environments.
They are easy to clean and resist harsh cleaners and heavy scrubbing.
They are completely safe to humans and animals, non-allergenic and totally food-safe.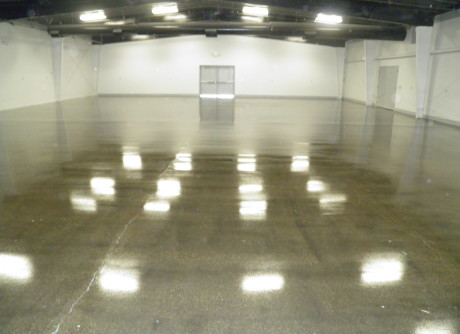 Hospitals, restaurants, bio labs and food processing plants need a germ free environment. Not only is a seamless, urethane floor much cleaner, an Antimicrobial top coats applied to the epoxy base can help prevent the spread of micro organisms.
Offering the strength, durability and resilience that have long been associated with polyurethane resin, Dynamic Coatings delivers a surface product that continuously promotes the concept of hygienic, decontaminated, and clean floors.